The team at Tierra Grata brings you five recommendations: 1) A documentary about processed foods; 2) A film about an innovative idea amid the crisis; 3) A chronicle that shows the reality of education in rural areas; 4) An analysis of public perception in Cartagena; 5) The stories of five indigenous women in territories abandoned by governments which are vulnerable to coronavirus.
All the best.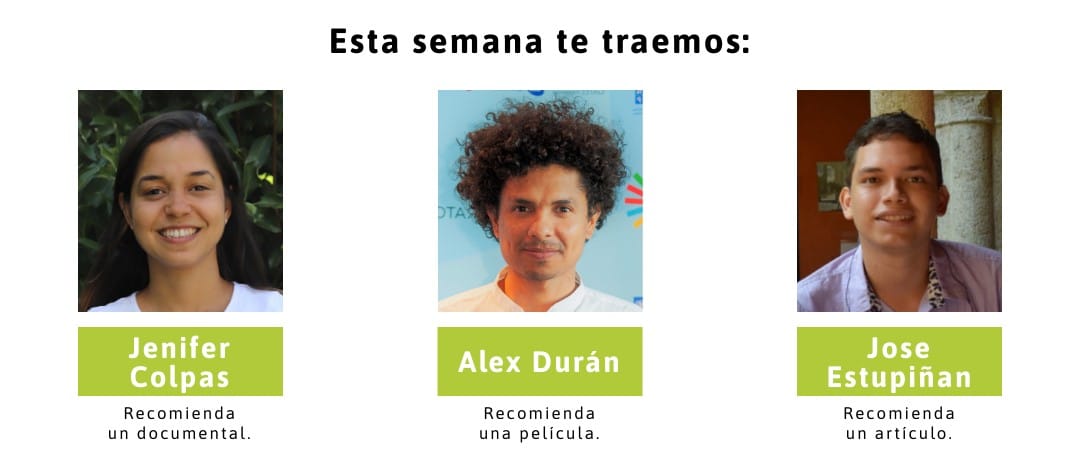 Jenifer Colpa, Tierra Grata's Executive director, explains the first issue.
«Deceptive marketing at the expense of the poorest» is «the phrase that comes closest to a thesis of this exciting documentary, which shows us how large multinational corporations make their way into new markets to increase their growth by offering industrialized products with high concentrations of salt, sugar, and flavors. Diabetes and other diseases related to diet are exacerbated in territories that already have problems with poverty and malnutrition.
---
Alexander Durán, Tierra Grata's director of Operations, recommends the film «The Boy Who Beats the Wind,» on Netflix. Is it possible to be creative on an empty stomach? Is it possible to persevere when no one believes in you? The answers to these questions lie in the story of William Kamkwamba, a teenager from Malawi, who, as his family starved and his entire country struggled in 2002, developed a wind turbine by reading books. The turbine gave his family electrical power, although it was only built with handcrafted materials. The movie is a real-life story adapted to small screen cinema. The real William also gave a TedTalk which he ended with the powerful statement: «Whatever happens, never give up.»


You can also watch the TED Talk in English.
---
Jose Estupiñan, Tierra Grata's Director of Communications, recommends the newspaper article «The Travels of Wikdi,» written by Alberto Salcedo Ramos.
Ramos collects stories that amaze us and empathize with their protagonists. This chronicle called tells the story of a Kuna boy who lives in Chocó and who must walk five hours a day to go and return to his school.
Salcedo Ramos accompanies you on your tour. Next to him, they walk past gaping holes, cross a broken bridge, climb a rock slope, despite temperatures of approximately thirty-eight degrees Celsius, and cross a trail on which horses have died. The road has also witnessed the killings of dozens by paramilitaries. Despite everything, the child remains calm and optimistic.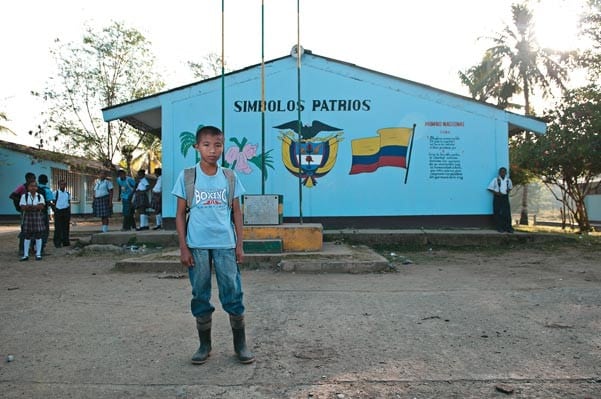 Read the full chronic. Here..
---
Extra content
This week the Cartagena Cómo Vamos program presented the results of the 2019 Citizen Perception Survey. This study has been carried out in Cartagena since 2005 for 15 years uninterrupted and consults more than 1,000 citizens on their quality of life from all socio-economic levels of the city.
Find out the results here.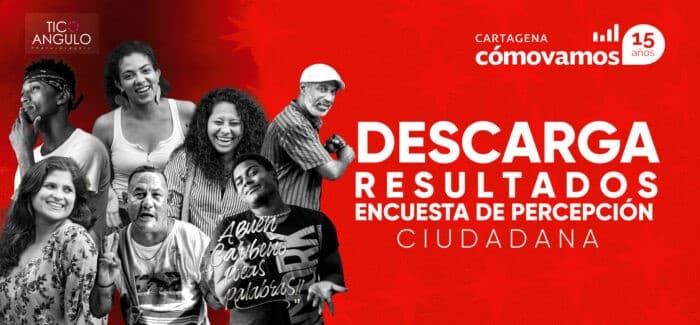 Also, read here  «St «es of Resistance, Tales of indigenous women from Brazil, Chile, Columbia, Mexico, and Peru who explore challenges amid the COVID-19 pandemic. Their communities are historically the most forgotten by governments, making them even more vulnerable to COVID-19.
«The native peoples in the region represent more than 8.5% of the population, the largest percentage compared to other regions of the world. Despite this, these peoples are not granted essential services and live in extreme poverty. In times of pandemic and paralyzed economic activities, these huge inequities make them one of the most vulnerable groups in the region.»