At the start of the crisis, Mexico was one of the few Latin American countries that correctly associated the poor health of the population with poor nutrition and recognized its concerns in the time of COVID-19. In the country, diabetes is one of the biggest causes of death in the Mexican community and has become one of the reasons why the dimensions of the pandemic have been critical. Processed foods have been proven to have led to increases in diseases that expose us more to coronavirus.
In Columbia, we spent the day before our new life in confinement, emptying the shelves of supermarkets. According to a study by Kantar, a global consulting and insights company, Columbians prioritized products such as rice, pasta, cereals, meat cans, tuna, grains, juices, and frozen edibles over toiletries or hygiene products during the national quarantine. The study found this to also be true in other Latin American countries.
According to the consulting company Nielsen, this phenomenon held throughout South America: In Argentina, sales of frozen desserts increased by 860% and canned meat by 198%. In Peru, they bought 405% more frozen fish and 203% more canned fish. Tomato sauce was sold 139% more in Brazil, and frozen meat 115% more. In almost all the countries surveyed, consumers seemed to lose interest in fruits and vegetables.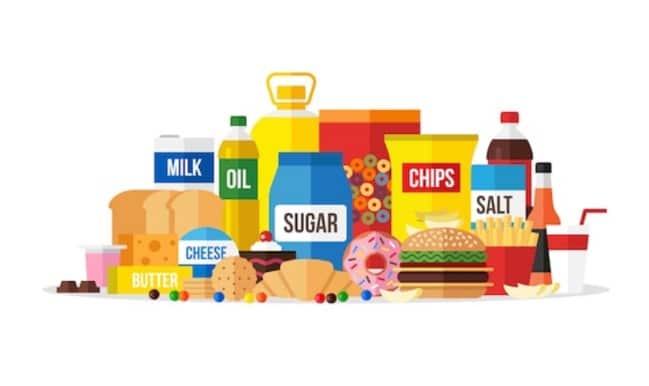 Paradoxically, these purchases linked to fear may have remarkably different results than those sought. Processed and ultra-processed foods have high amounts of sugar, salt and aggregate oils, refined flours, additives, and artificial nutrients. They are also responsible for obesity and cardiovascular disease, type 2 diabetes, hypertension, on and cancer, conditions that increase mortality to the pandemic that presents to us.
As a result, the lack of fresh food weakens immunity by leaving us more exposed to the virus. In April, households in Columbia spent a total of 54.6 trillion pesos, representing a variation in current terms of -1.82% and real terms of -5.15% compared to the previous month. The main expenditure is associated with household food baskets, which is equivalent to 23.7%, and which are mostly purchased in supermarkets and supply plants.
It seems that, in the collective imagination, processed and ultra-processed products, designed in laboratories and manufactured in state-of-the-art industrial facilities, had better sanitization than the fruits, vegetables, and vegetables of our farmers, and thus provide greater security when deciding what to buy. This thought is wrong. Radar notes that the various purchasing items that grew the most in actual spending in April were kitchen papers, soaps, insecticides, detergents and bleachers, gas, clearer, and disinfectants. This denotes a constant concern of Columbians for maintaining high hygiene to avoid possible contagion.
However, it should be remembered that both canned and vegetable surfaces can host the virus, but both can be disinfected. In several Latin American countries, markets composed of freshly harvested fruits and vegetables have been distributed in recent weeks; but also include agrochemical-free warehouse products.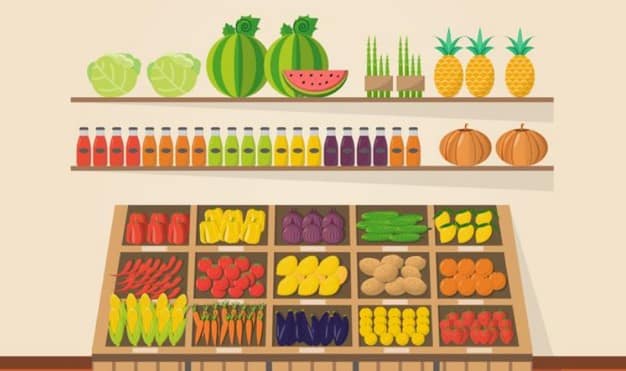 The idea is not to demonize these foods, but to find a balance between them and farmer production, to which we owe so much in these times. In Bolivar, for instance, the farmers of the High Mountain of El Carmen de Bolívar donated tons of cassava, yams, mango, and avocado to hundreds of vulnerable families in Cartagena, who lived from the search and who by emergency are not receiving income.
Nor should we forget that this virus occurred in a similar way to the zoonotic pathogens that have emerged in recent decades: because of human action that combines environmental degradation and the production of meat and derivatives on industrial farms in overcrowded conditions.
This discussion goes beyond the choice between industrial farms or regenerative fields; it addresses monocultures that end in products that reproduce time and again the same sick ingredients or between orchards that offer more diversity of elements for a healthy and culturally appropriate diet. Let's push for natural, sustainable, and fresh foods. Let's return to the farm.