When Colombians discuss La Guajira, two things come to mind. The first is the vast desert, with the arid territory next to the Caribbean Sea a place to go and visit. The second is the poverty with images of Wayuu children and women living without access to water and in a state of malnutrition are conjured up.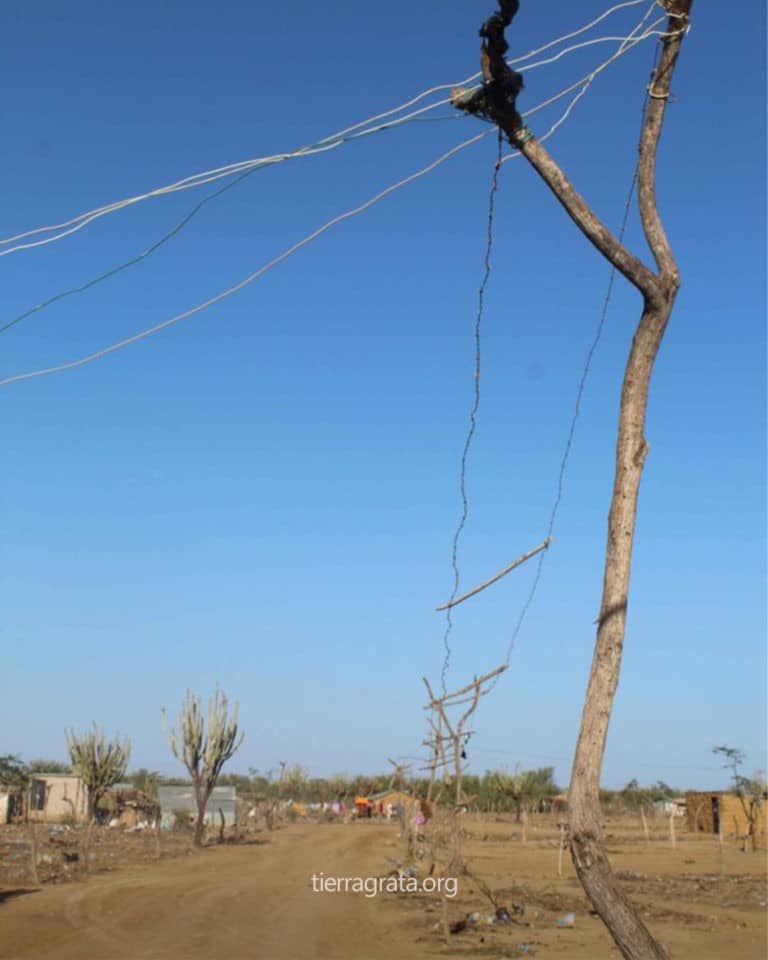 Image of the dire situation many families find themselves in Villa Fausto, La Guajira.
Both sentiments find their basis in fact. La Guajira benefits economically with the arrival of hundreds of tourists despite being the most poverty-stricken part of Columbia's Caribbean region and the fourth nationally. One such town is Villa Fausto, on the outskirts of the municipality of Uribia. There the Tierra Grata Organization works to improve the situation of the Wayuu population and recent Venezuelan emigrants with the help of the Fundación Increíble Organization.
Although the entire municipality has total blackouts several times a day, the situation is worst in the Villa Fausto sector because many families have no access to electricity and the few that do connect dangerously with barbed wire cables. This was the impetus for Tierra Grata's launches "Energy Fill" campaign inviting citizens to make an economic donation to provide solar lamps to 50 families of Villa Fausto.
Lamps like these have helped many families.
These lamps are recharged through a solar panel and light illumination for up to 8 continuous hours. In addition to providing safety and avoiding short circuits, the installation gives families the ability to extend their daily activities into the night.
These solar lamps have allowed many families in Colombia to have access to light during the evenings. This time, Tierra Grata's goal is to bring 50 of these units to a community in Guajira.
Donations can be made from the link tierragrata.org/aportar and donors will be able to receive a virtual postcard when Tierra Grata delivers the lamps, which will occur before the end of 2019. Tierra Grata expects to continue with larger projects after working first in La Guajira. Together, we can illuminate the region.
You can contact us via email info@tierragrata.org
or our number +57 320 291 08 56