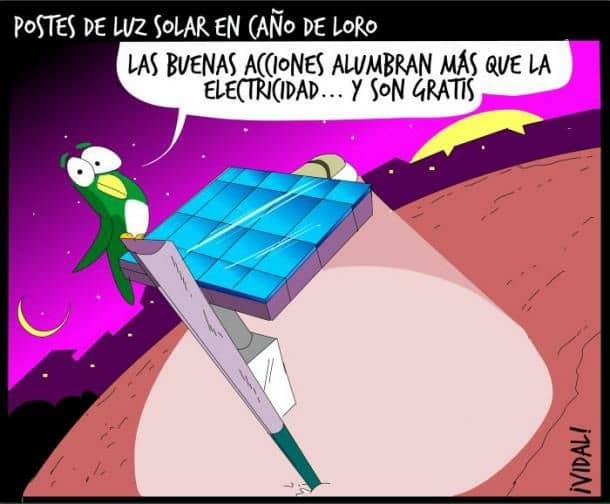 Zenú Indians refuse to be forgotten. They have survived colonialism, armed conflict, and intense winters. Today they have joined the technology with solar panels to continue adapting and resisting.
How to get there?
If you are a walking citizen, you must take a bus to the transport terminal of the city of Cartagena; you will receive the road that goes from Cartagena to Carmen de Bolívar. Then he will talk to the driver, say to leave him in the canal when he reaches the long bridge of Gambote. Arriving on the canal river, there is a Zenúes settlement composed of 43 families belonging to the Zenú indigenous Cabildo.
To enter the community, the first thing you should look for is a small trail road next to the main road.
Difficulties, fighting, and overcoming.
The Zenu families of Gambote began arriving for 20 years when they were gradually displaced by the violence that was being lived in San Andrés de Sotavento, Córdoba, where they lived nearby to the municipalities of Tuchín and Chimá, since then they have fought tirelessly to keep their traditions afloat.
Mr. Manuel Suárez, treasurer and one of the leading representatives of the Zenu settlement, says that "we have had many difficulties, we had risen from many of them," explaining that in his 20 years of living in Gambote, the most challenging point that his community went through was the flood in December 2010, when they lost their homes and most of their assets.
​Mr. Manuel also explains that when they lost their homes, they stayed and rebuilt their community with the money they earned as the arrow cane fabrics to make the flying hats and other crafts that represent their culture.
The Arrival of Sunlight
After starting the reconstruction of their homes, the Zenu community continued to struggle to improve their lifestyle, without neglecting their customs. And that's how they talked to the social organization, Tierra Grata.
According to Abel Talaigua, head of the communal action board, "Tierra Grata is a group of young people. They help communities that do not have access to basic services, with social and ecological technologies."
Explains Mr. Talaigua that with the help of the young people of Tierra Grata, the Zenú community got its solar-powered street lighting, he says that "when it's 6 pm, we no longer have to go to bed early, my children can play football at night, and we can celebrate our parties by sharing with all friends."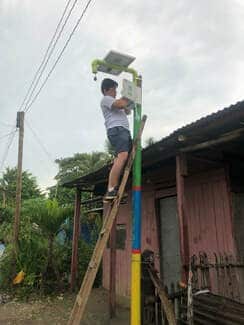 Mr. Abel concludes by saying that "we need an eye in the past to preserve our customs and another eye in the future to improve our community, we will continue to strive to continue to improve." Note: between 2017 and 2018, the social organization Tierra Grata installed nine poles of sunlight and four dry baths and continued conversations with the Zenú community of Gambote to implement more technologies.